What is linktree? And how does linktree work? Today I will take a closer look at what Linktree is – the pros and the cons and how it can help you to grow your business and earn more revenue faster.
Affiliate disclaimer: This post contain affiliate links which means I will get a commission at no extra cost to you if you should click through and make a purchase.
Third party disclaimer: We are not legally responsible for what happens when you click on third party links because we have no control over third parties websites, content, functionality or security and can not be held responsible for any technical or other damage to your device such as computer, mobile or tablet used when clicking on a link to connect to other platforms, download material, install, modify or distribute any material, software or other.
Earnings and result disclaimer: Programs or products mentioned in this post that involve earning money will not work for everyone and there is no guarantee for success because there are too many factors that influence the results such as skills, circumstances and knowledge that we have no control over. Our Intention is to provide you with good potential opportunities and tools that can be helpful to your success.
Opinion disclaimer:
All views and opinions expressed in posts on are my own and not my affiliate partners views or opinions. Projections in this post are not endorsements.
What is Linktree?
Linktree is a premium link generator a where you can add all your different types of links and generate an overview landing page. It is a new Link category that was created by Linktree.
It is just like the Tailwind Instagram smartbio page if you have seen it or used it before.
And the most brilliant thing is you only need to share ONE link instead of all your referral URLs separately.
And you can share it everywhere you want.
Note: before adding to Facebook you need to debug your link
How genius is that? It will save you a lot of time don't you think?
According to Techcrunch Linktree have 8 million users now.
(Image: print screen of my Linktree edited in Canva )
You see how brilliant it is? This is how it will look with the free version. Now it is your turn to create one. It is easy peasy.
Facts about Linktree
Linktree is regarded as a high performer 2020 by G2
G2 score: 4,3 out of 5 stars
Founded: 2016
Founders: Alex Zaccaria, Anthony Zaccariia, Nick Humpheys.
Headquarter: Melbourne Australia
Products: 

Features: Premium themes, SMS and email sign up, Advanced analytics, Background images, Priority links, Advanced customization, Support.
Linktree Login
Linktree is free to use and create. You create an account easily by creating an account here
You need to create an username for your linktree. Your website name, company name can be used here.
The linktree username field will check automatically If the name is free to take. If it is free, you can use it.
Linktree Admin
First you need to verify your account via mail. After you have done that, you are ready to roll.
Go to the Linktree admin and start adding your links.
How to get your own linktree website?
Now you go to appearance in the menu.
Add a profile picture. This can be your logo or your own picture. Upload the picture.
Now You need to Pick a theme or a background for your linktree.
There are some free themes and there are some PRO themes.
Now you are ready to share your linktree.
Linktree Pricing
Become a Linktree PRO for just $6 and get more options Here
It is now possible to use PayPal which makes it easy to upgrade to pro.
Who use Linktree?
Musicians in particular have taken this tool to their chest because it allows them to share many music links in one.
Influencers are using it along with affiliate marketers as well. Many use linktree on Instagram. Linktree have grown to be a very popular link and is a must have in my opinion for Affiliate marketers, entrepreneurs or people who work from home.
Streamers and pod casters have also found Linktree to be a good tool for monetizing their platforms.
How to use Linktree
Linktree is a great tool for sharing many links in one. It is an All in one link. You use the link to share on social media, in articles, reviews, newsletters, emails, podcasts, Facebook lives, streaming and other. It is easy and effective.
Add a cause to your linktree
It is possible to add a cause to your linktree by clicking on an on/off button. Linktree really took off with the Black lives matter button. So this feature can be especially useful if you have a cause you are burning for to share.
Create your own Thumbnails to use on your linktree
With pro you can customize your own look and thumbnails to give your linktree the best appearance for your business.
Animate your links
This feature is cool. It allows you to choose which links are going to stick out from the rest with animation. Using a special link you want people to click on, you can animate it and hopefully get more clicks on the link.
Measure how your linktree performs
It is possible use Facebook pixel integration to measure conversions on links.
Linktree Integration
Email sign up
SMS sign up
Mailchimp and Zapier
Zapier web hook trigger for linktree
The web hook connects your app and services.
Linktree Sensitive material button
This pro option can be used if you provide sensitive material.
Change Meta tags on your Linktree
With the Pro feature you can change the meta tags on your linktree and optimize it for SEO.
Linktree Analytics
It is possible activate Google analytics UTM parameter. This will be set to social in Google analytics. The campaign parameters are determined by the title you give to each link and is set dynamically.
You will get an overview of views, clicks and average click through rate (CTR).
It is possible choose between 7 days or 28 days measurements. It is possible see activity: Top countries, Top referrers (where your visitor came from) and what device they use. It is possible see how many clicks, views and CTR coming from Mobile and desktop.
I find this information to be very useful for my part when activating the Google Analytics button.
Add Social media icons to your linktree
Here you can add all your social links with a social icon. Snapchat, Tik Tok, Whatsapp, Soundcloud, You Tube, Instagram, Twitter, Facebook, Email. Linktree provide a good tutorial on how to do this in the help section. It is very easy to set up and a welcomed feature.
Add Music streaming to your linktree
This feature is a true gift for streamers looking to monetize their streaming platforms It is possible add spotify and Apple icons to your linktree. This is a pro feature.
Create a content schedule with link tree
With linktree you can  create a content schedule.
You can watch this Linktree webinar to get some good ideas on how to do this:
Where to use Linktree?
It is possible use your Linktree link all over your social media channels, mail, YouTube. And it is a genius way to share many links at the same time.
Linktree Support
I contacted Linktree to hear if it was possible to integrate with Mailpoet which is the email provider I use at the moment. They replied very quickly:
"
If Mailpoet is linked to Zapier, you can use our Zapier Webhook integration to set up an email sign up list on your Linktree. ​
If you follow the instructions at the bottom of the support article below, you will be able to set up the web hook and allow users to sign up to your email list. hope this helps.
Mailpoet is linked to zapier so this would be a great feature for me to use in building my list.
Building an email list with Linktree
This is probably one of the best features that I like about Linktree. You can integrate Linktree  with Mailpoet , Formidable Forms, WPforms, and other mailproviders that is linked to Zapier.
You need a Zapier account to do this.
How to set up Mailpoet with Zapier
How to set up Mailchimp with Zapier
How to set up WP forms with Zapier
What is superb about Linktree – The Pros
You only need one link to share all your links
You get a free landing page
It is possible build an email list with Pro.
It is possible use it everywhere.
Pro membership is cheap.
Easy to register and set up.
You can build an email list
Responsive support
.
What is not so good about Linktree – The Cons
No referral program yet.
You need to debug before you can use it on Facebook.
The free version is limited only to links and template backgrounds.
No analytics in the free plan
Steals traffic from your website unless you add your website links in it
I was a bit disappointed by the customizing features. I am not sure yet if it is worth $6 a month.
What does the users say about Linktree?
Can linktree hurt your rankings and website?
When you make a huge list on Linktree with all your links you have to know that it will affect your traffic if you have only external links and therefore your rankings and website as well. You are sending people away from your website.
My tips is to add some internal links to your linktree as well.
What is the Linktree Alternative?
You might be better off making your own list on your own website or do both. Using Linktree is faster and easier, but not necessarily smarter in terms of getting traffic to your website. But it surely helps conversions quite a lot. However, with your own list on a website you do not get the same analytics features unless you track each link. So if you want to measure the traffic, it would be useful with linktree.
Other tools you can use instead of linktree are linkin.bio, bio.fm, campsite.bio, shorby. Smartbio for instagram to name some alternatives.
But my #1 Alternative is to create your own page on your website. You will get more traffic to your website this way. I have added my Linktree link on the page. I made a Freebies page. It is possible get a website for free at Wealthy Affiliate and training in how to monetize it in multiple ways. Check it out here:SiteRubix Website builder
Would I recommend you to use Linktree?
Yes I definitely would. I love All in one tools, because they save a lot of time normally. It helped me get more conversions. I use linktree myself as an additional tool in my marketing strategy.
However It depends on what your goal is. If your goal is to get a lot of sale to your website fast, then linktree can be great, but if the goal is to get traffic to your website I would put links to reviews and articles in the linktree.
I have made my own web page with my links so I can share my page and get the traffic and I have also made a linktree.
It is possible do the same and use both methods so you do not miss a lot of traffic. You should definitely have some links to your website site and posts on the linktree. this way the traffic will direct to your website.
But I think you need to set a goal for your linktree use and make sure it does not steal traffic from your website.
I hope this short review served you well and that you will be able to create your own Link tree now.
A few things before you go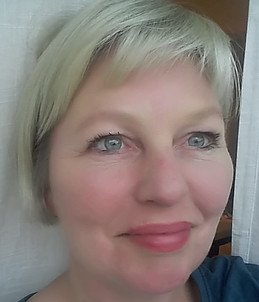 Thank you for reading my whole article. I hope you found it helpful.
1. Would you be so kind and share this post with someone who might need to hear this?
2. Subscribe to my newsletter in the sidebar if you want to receive updates and regularly tips from me about different affiliate marketing topics that can be of value to you.
3. If you have any views, opinions or questions about Linktree please leave them in the comments below.
4. Follow me on WEBTALK – my new favorite Social Media Platform where you can connect, read, post, like, share, comment and earn money while doing the things you normally do on other Social media platforms.