Did you know that your website is a valuable asset? In today s post I am going to address the question on why having a website for your business is a smart idea and what a website asset is and how to build assets.
Affiliate disclaimer: This post contain affiliate links which means I will get a commission at no extra cost to you if you should click through and make a purchase.
Third party disclaimer: We are not legally responsible for what happens when you click on third party links because we have no control over third parties websites, content, functionality or security and can not be held responsible for any technical or other damage to your device such as computer, mobile or tablet used when clicking on a link to connect to other platforms, download material, install, modify or distribute any material, software or other.
Earnings and result disclaimer: Programs or products mentioned in this post that involve earning money will not work for everyone and there is no guarantee for success because there are too many factors that influence the results such as skills, circumstances and knowledge that we have no control over. Our Intention is to provide you with good potential opportunities and tools that can be helpful to your success.
Opinion disclaimer:
All views and opinions expressed in posts on are my own and not Wealthy Affiliate views or opinions. Projections in this post are not endorsements.
What is a website asset?
(photo: unsplash)
Have you ever played monopoly? You all pick a car and receive the same amount of money to start with. The whole Idea is to buy the best streets, build hotels and win by getting the most money at the end. The one with the best strategy and blueprint wins.
Having a website is much like having a street online.
A website is an income stream.What many online marketers and bloggers do not think about is that your website is your asset. Yes, it has a value and it grows day by day if you treat it well.
Your website asset is your domain name, content and everything on your website that will generate traffic to it. An asset is a treasure and a property you own much like real estate.
You own your domain and your content on a website.And you can sell it just like real estate. The more traffic your website generates the higher the vaue is.See now why your website traffic is important? But traffic is not all. There are of course many different factors.
The age of your website is an important factor, because older websites where there have been consistently added content on will gain authority and trust as time goes by.
Your content is valuable – Your posts are your babies. Your content is an asset when it is helpful or informative to your audience. They attract your audience to your website.
Your free stuff is valuable – Giving away free helpful tips, e books and PDF, videos and courses help your website grow in value, because people often like to try out your product or service before they make a decision. Don't you? I know I do.
What is content in marketing?
Content is what makes your website an asset. Your content attracts visitors and customers. Your content helps you build your brand.
Just think about it. When you visit a website you are often looking to learn something, buy something or get something for free or something that can help you with your problem. The more your content fill the needs of your visitors the better your content is and the more valuable it is. Helpful content will always attract a lot of traffic if you manage to make your content visible for your niche. But how do you do that? (photo: unsplash)
How do you make your content visible?
You need some good tools. A seo keyword research tool, a strategy and plans and a long term mindset. In addition, you need to be consistent with providing helpful content on your website. Content marketing based on SEO and not made for advertising purposes are much more effective long term. Ads just run for a period while your SEO content is evergreen. You want to make SEO friendly content that is evergreen.
How to build assets online?
These are my best tips to how you build assets online.
1. Create a website
2. Get a relevant domain name
3. Provide helpful content
4. Invest in a professional SEO keyword search tool
5. Become visible
(photo: unsplash)
My # 1 Recommendation for building a Free website
Wealthy affiliate have their own website builder called Siterubix. You can build a website in a cuple of minutes. The Siterubix free websites will get and end suffix Siterubix.and offers everyone a free website and free content marketing training,  Affiliate training and SEO training.You can build it for free. And when you are ready you transfer it to your own domain for $13-15 dollars.If you like the platform you can continue with advanced training and host your website with Wealthy Affiliate most secure servers or move your site to another host of your choice. The advanced training cost $495 a year and $49a month.
My #1 Recommendation for content and SEO training online
Wealthy Affiliate offers a well known, trusted and legit Online Entrepreneur training that will teach you about content marketing, Affiliate marketing and give you the tools you need to make your content more visible. It is affordable and suits all pockets. You can start on the Wealthy Affiliate Free core training for Free.
Read my post here: 
How to create a moneymaking website with Wealthy Affiliate
Video about Wealthy Affiliate Boot Camp:
Other Reviews and posts about Wealthy Affiliate
What is Wealthy Affiliate Free Starter membership?
How to learn Affiliate marketing Basics
How to create a Free affiliate marketing website
How to do Affiliate marketing on a website
My #1 Recommendation for SEO keyword research tool
The best SEO research keyword tool in the world right now is no doubt Jaaxy. It covers 99,7% of all searches done online and help you find the best keywords. Wealthy Affiliate have developed this tool and it is an elementary part of the training. You learn different techniques that will increase your chances of ranking on Google. It helped me rank with many of my posts.
Read my Wealthy Affiliate blog post here:
Big 3 ranking posts and position 1 on Google today
You can also read my reviews of Jaaxy:
Jaaxy review 2020 – Maximize traffic to your website with Jaaxy Pro
Review of Jaaxy Affiliate Program
How Jaaxy can get you a first page ranking on Google
Videos about Jaaxy:
Find the best Keywords with Jaaxy
As a Wealthy Affiliate member you will automatically become a Jaaxy member and Vice versa. But you have to make a Jaaxy account. You get 30 Jaaxy searches for free with the Free training and with Wealthy Affiliate membership Jaaxy Lite is included. Jaaxy will help you build a valuable and searchable content and give you an edge in your niche.
Want to become a content marketer?
If your answer is YES – Get started here and start build your content marketing website today.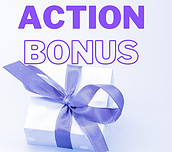 (photo made in Canva)
How to get your Action Bonus
If Sign up today to the free trial and become a premium member within 7 days, you will get an Action bonus the First month as a member. First month for only $19 (normally $49) and a special helpful bonus video from me to help you on your journey.
A few things Before you pop off:
1. Would you be so kind and share this post with someone who might need to hear this? You may be the reason why someone become a successful affiliatemarketer.
2. Subscribe to my newsletter in the sidebar if you want to receive updates and regularly tips from me.
3. If you have any questions please leave them in the comments below.
Feel free to share, like and connect!