Looking to make an awesome sign up form for your website quickly and easy? Look no further. The Mailpoet Form Editor is a superb choice with drag and drop functions and personal customizing. In this Mailpoet Free Form Editor Review – Easy made sign up forms I will show you how you can make awesome forms in minutes.
Before you read the rest of my post I want to inform you according to the best online practices with information that may be important to you:
Affiliate disclaimer: This post may contain affiliate links which means I will get a commission at no extra cost to you if you should click through and make a purchase.
Third party disclaimer: We are not legally responsible for what happens when you click on third party links because we have no control over third parties websites, content, functionality or security and can not be held responsible for any technical or other damage to your device such as computer, mobile or tablet used when clicking on a link to connect to other platforms, download material, install, modify or distribute any material, software or other.
Opinion disclaimer: All views and opinions expressed in posts on are my own and not my affiliate partners views or opinions. Projections in this post are not endorsements.
A mail subscription form is something most affiliate marketers have on their website to build a list, to give free offers in exchange of an email address, to keep their readers updated with the latest news and to give readers special offers.
There are many mail providers out there and all of them have different types of forms. Some are easy to set up and some are more complicated.
In this Mailpoet form editor Review I will take a look at Mailpoet Form Editor and show how you can make an awesome sign up form in just a few minutes. I use this form editor myself and I find this to be the easiest and one of the best drag and drop editors out there.
Why Use Mailpoet Form Editor?
First of all Mailpoet form editor is extremely easy to use and you save a lot of time on creating Sign up forms.
You have several pre made templates that are easy and fast to customize.
If you have a campaign you can create a sign up form with the Mailpoet editor in just minutes and insert it where you need to use it. It is effective. Personally I love it because it is so easy and uncomplicated. The templates are easy for your readers to sign up to.
Who use Mailpoet Editor?
Affiliate marketers, bloggers, solopreneurs, small and large businesses use Mailpoet because it is a very easy to manage provider that offers high quality and good integrations.
When you made your account,you are ready to download the plugin and start creating your form.
How to use the Mail poet editor?
What I like about Mailpoet
It is free to use up to 1000 Subscribers.
Mailpoet is very easy to manage in all ways. I have had very little huzzle with Mailpoet.
The templates are appealing to the eye and easy to fill out for my readers.
I like the new forms because you have multiple choices of editing and customize these forms.
Create pop up forms and Slide in forms. Together with Gutenberg block editor there is no limit to what you can do.
Mailpoet offers as many lists you need on your site. Multiple lists can be added to the forms.
You can automate, segment, schedule and plan a regular schedule daily, weekly, monthly for your emails.
The Analytics feature is great to keep track on how many register and opens your mails.
It is easy for customers to subscribe and unsubscribe.
A GDPR box and privacy policy link can be added to the form.
You can import other contact lists you may have.
Mailpoet is an awesome high quality form editor and they strive to give you a quality service.
I have not had any problems with Mailpoet at all since I install it and I think it is a very reliable service provider.
What I think Mailpoet could Improve
All in all I think Mailpoet is one of the best mail providers, but there are a few areas where I think Mailpoet can improve even more. I know they are working continuously on Improving their functionality in many areas and that it will come:
There could be even more pre made templates to choose from in different sizes.
A link,not only an html code, to the form to share in an email or on social media would be a real game changer.
More automation possibilities and More widget size options. Especially 729 x 90 and 980 x120
BLACK FRIDAY OFFER
From now until December 6 you can save 33% on all of MailPoet 3 annual plans, 
 No discount code required; your saving will be automatically added at checkout.
Alternatives to Mailpoet
There are many Email providers, but here are the ones I recommend as an alternative to Mailpoet
WP mail is a good alternative and is also a very popular form editor.
Another alternative is Formidable forms. It is not so easy as Mailpoet but is a more advanced form editor with many integrations possibilities. This is also a very high quality form editor and service provider.
Other Articles you might want to read:
1. How to build a list with a content locker
2. How to build a landing page with Mailpoet and Elementor
Just A few things before you go on!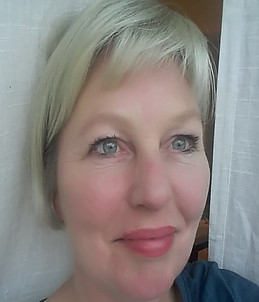 Thank you for reading my article. I hope you found it helpful.
1. Would you be so kind and share this post with someone who might need to hear this?
2. Subscribe to my newsletter in the sidebar if you want to receive updates and regularly tips from me about different affiliate marketing topics that can be of value to you.
3. If you have any questions about creating sign up forms, please leave them in the comments below, and I will get back to you.
4. Follow me on WEBTALK – my new favorite Social Media Platform where you can connect, read, post, like, share, comment and