Are you using Pinterest and have no idea how to market your business and get conversions with Pinterest? Today I will share with you the best Pinterest business tools any pinner should know about that will help you know how to market your business, get more conversions and make your business more visible.
Before you read the rest of my article I want to inform you according to best practices with information that may be important to you:
Affiliate disclaimer: This post contain affiliate links which means I will get a commission at no extra cost for you if you should click through and make a purchase.
Third party disclaimer: We are not legally responsible for what happens when you click on third party links because have no control over third parties websites, content, functionality or security and can not be held responsible for any technical or other damage to your device such as computer, mobile or tablet used when clicking on a link to connect to other platforms, download material, install, modify or distribute any material, software or other.
Earnings  and result disclaimer: Programs or products mentioned in this post that involve earning money will not work for everyone and there is no guarantee for success because there are to many factors that influence the results such as skills, circumstances and knowledge that we have no control over. Our Intention is to provide you with good potential opportunities and tools that can be helpful to your success.
Opinion disclaimer:
All views and opinions expressed in posts on are my own and not Pinterest views or opinions. Projections in this post are not endorsements.
What is Pinterest?
If you have just started your business online and are looking for a powerful way to market your business or if you have a business already and wonder how you can market and grow your business Pinterest is a marvelous tool to take your business to a new level.
Pinterest is shortly told a visual discovery search engine created to inspire and help people to be creative and become action takers in their own lives whether it is starting a business, finding a travel destination, planning a wedding, finding a new hobby or shop the latest trends.
You might want to read my recently Pinterest review here to find out more.
Pinteresting stats
Three hundred and sixty-seven million users were on Pinterest monthly first quarter of 2020. That is 367 million users just waiting to discover your blog, website, product or service. Staggering numbers indeed.
According to Sprout Social 28% of marketers are using Pinterest. 80% of the users access the platform via mobile and by the end of 2020 Pinterest ad revenue is set to hit 1 billion.
How to market your business with Pinterest and get results
Most business pinners have no idea about all the possibilities they have at their hands. You can read more about how to market your business with Pinterest here.
Any business big or small have one agenda or goal: to sell their products to earn money. No businesses work for free.
On Pinterest you sell ideas, inspiration, helpful tips, guides, Value, and blueprints. You help your customer to find a valuable and helpful product.
Pinterest business tools
Marketing is so much easier if you have the right tools. A carpenter, plumber, painter or baker would never go to work without his toolbox. You cannot knit a jumper without the right sticks and Yarn. You can not write without having a writing tool. You probably got my point by now. Pinterest is a tool that will help you become visible through a combination of visuals, SEO and search. By becoming more visible you will get more traffic to your website or service, reach new markets and eventually get new customers.
Pinterest toolbox
It is always difficult if you do not have the right tools. You will struggle with getting the results and you will probably say – this tool does not work because you just did not understand it or invested time and effort into getting the tools that could have made the whole difference for your business.
I used to think Pinterest was totally useless. I had no results on Pinterest and I had no Idea what so ever how it worked. I never got my head around why some people could make a fortune with Pinterest. Sounds familiar?
I am sure you have thought the same thought. Here is what changed my mind: One day I said to myself that I would try to get it. I wanted to understand Pinterest. I wanted to figure out if it was me or Pinterest who was failing.
I came to the conclusion that I had totally misunderstood what Pinterest was all about and how to use Pinterest properly. That said I am still learning new things about Pinterest every day and gain a lot of insight.
To help you get started for real with Pinterest and to get results I have made a toolbox for you based on my insights. It is totally up to you if you want to use it, but if you choose to make use of my toolbox I can guarantee that you will see results.
Just by using these tools one of my pins got 2,3K views in just a few days. Now the pin is viewed even more times. I was so shocked that I wrote about it on my Wealthy Affiliate blog where I am documenting my progress. The blog post is called Are you pinterested? My Pin got 2,3K views in two days.
Here is what I did and you can do it too – My Pinterest toolbox
* Affiliatedisclaimer: Some of the links below are affiliate links which means that I will make a commission at no extra cost to you should you click through and make a purchase.
Third party disclaimer: We are not legally responsible for what happens when you click on third party links because have no control over third parties websites, content, functionality or security and can not be held responsible for any technical or other damage to your device such as computer, mobile or tablet used when clicking on a link to connect to other platforms, download material, install, modify or distribute any material, software or other.
1. Create a business account on Pinterest. Connected your website to Pinterest. Follow the Pinterest set up of your business account. Pinterest have a lot of information, tutorials and guides to how you can start pinning, creating pins etc. But the most important tool is the search field. I will tell you why in a moment.
2. Sign up for Tailwind for Pinterest which is the official partner of Pinterest. Tailwind is great because Tailwind have a unique hashtagfinder, auto posting and scheduler. Read my review to find out more about Tailwind here. A great Pinterest planner.
3. Sign up to Jaaxy – the worlds most advanced Keyword search engine with 99,7% coverage. I will tell you why in a moment.
4. Sign up to Canva. Canva is a great tool for creating high quality pins, images etc.
5. Sign up to Promorepublic Another great tool to create, plan and post to social media.
5. Use Google search. Google is the worlds largest search engine and a valuable tool for your Pinterest marketing.
6. Pinterest Analytics. I will tell you more about this in a moment.
7. Create a Google Analytics account. I will give you more info about this in a moment.
8. Sign up to Sprout Social which is an Official Pinterest marketing Partner is a valuable marketing tool providing statistics
9. Pinterest Ads
10. Read books on how to grow on Pinterest. Books are great tools. Get my Pinterest booklist at the end of this post.
How to use the Pinterest business tools
It is important that you follow the setup of your account and follow the suggestions Pinterest give you while setting up your account. To create a business account you need to first create a regular account and then upgrade it to a business account.
Watch the pinterest tutorials. The video tutorials are very short and point on. It does not take long time. Another thing you should learn from the start is Pinterest best practices.
The Pinterest Search field
The Pinterest search field have two billion monthly searches! Is that mind blowing or just extremely mind blowing?
Did you know that? Two billion! Let it sink in for a moment.
The search field is the most important tool. When you create boards, pins or search you use this field. I will try to show you why the search field is so important for you.
(Photo: Print screen of my Pinterest search field)
You can see on the picture that I have added a word into the search field – "Pinterest." So when you are making a board or a pin you can get the most searched terms. In this case searching for Pinterest will give me these terms:
The Pinterest search field contain 3 fields
1. Terms and categories containing the searched word.
2. Boards containing the searched word.
3. Accounts containing the searched word
Red Hooks – Branded accounts, terms, boards
So this is what you see when you search for Pinterest:
Pinterest with a red hook on: it means these are Pinterests own boards. Pinterest, Pinterest Brasil, Pinterest Mexico all have a red hook.
The first part of the search field are search terms and categories that are popular. Pinterest, Pinterest logo, Pinterest logo aesthetic, Pinterest marketing, Pinterest board/ideas, Pinterest wallpaper, Pinterest Outfits, Pinterest failures hilarious.
The second part is boards that contain the search term : Pinterest tips
The third part is accounts containing the search term: Pinterest, Pinterest Brasil, Pinterest Mexico
The search field is important because you can easily find out what search terms, boards and accounts that are using a certain keyword.
Why is the Pinterest search field important?
Pinners are using this search field when they are using Pinterest for inspiration, helpful tips or just for curiosity.
Business Pinners are using this field to create catching headlines and descriptions for their pins that are searchable so they can generate more trafficand reach more customers.
So when you are creating a pin – Remember The Pinterest Keyword search tool is a very important tool.
Jaaxy Keyword search engine
Jaaxy is my favorite tool for finding the best keywords for my pins. The reason for this is that it covers 99,7% of all searches on most of the search engines in the world. Jaaxy is not an official Pinterest partner. Jaaxy gives you search engine marketing training on how you search and find the best keywords for you pins, headlines, descriptions and ads. Jaaxy also have an affiliate program that you can earn money on if you want to. In addition to that you get access to 10 free online entrepreneur lessons and 10 free affiliate marketing lessons because Jaaxy is the official Keyword tool of Wealthy affiliate. who is the owner of Jaaxy You can read more about Jaaxy in my previous reviews:
Review Maximize traffic with Jaaxy pro and Jaaxy affiliate program.
After I have Checked the Pinterest Search field I go to Jaaxy to check how searchable this terms are.and how competetive they are. And Jaaxy can give me the best and a more accurate search term or Keyword to use on my Pins.
Google
Then I go to Google to check out the search term or keyword I have chosen to double check with Pinterest search field and Jaaxy Keyword search engine.
Using a combination of Pinterest search field, Jaaxy and Google will maximize your chances to make your pin as visible as possible in the search engines.
Tailwind for Pinterest
Tailwind in combination with Pinterest is magic. Tailwind have a hashtag tool that finds the best hashtags for your pin based on your keywords. With Tailwind for pinterest you can post on twitter and Facebook. You can also use Tailwind for Instagram to post on Pinterest. Using Tailwind for Pinterest help you reach more markets via hashtags.
You  will save hhuge amounts of time on scheduling. You can plan your posts months in advance and it will autopost for you with the smart scheduler. Using the smartloop to re post successful and evergreen pins. Read more about Tailwind here.
Tailwind is the official partner to Pinterest and I would say this is a must have tool. You can also see the video Tailwind for Pinterest
How to use Canva for Pinterest
Canva is great for creating pins, social media posts, logos, banners, info graphics, invitations etc. You can import monthly Pinterest templates to Canva and use them for creating your own pins or you can design your own pins. Tailwind recommends Canva as a tool to create pins. I followed Tailwinds advice on importing the monthly Pinterest toolkit. You get these templates monthly. Just import them to Canva and you are ready to customize them. Pinterest Algorithm love pins created in Canva. Canva is great to create branded pins as well. Canva is an official partner of Pinterest.
Promorepublic
Another great tool is Promorepublic. They are not Official partners of Pinterest. It is a hybrid of Canva an Tailwind in a way. They also offer a Free social media course and branding course. I use both Canva and Promorepublic. Both have pros and cons. You can get a Free trial to see what suits you better. Get the free social media and branding course here.
Pinterest Analytics
Pinterest analytics is gold. It is so important to check your analytics. After you start pinning you can watch how your pins are doing straight away. When you get enough data you will see which pins are doing best and which pins that does not do so well. This gives you valuable information about what needs to be improved. Now you can start to measure your statistics. Down to pin level. You can measure up to 90 days. Get reports and csv files.
(Print screen of Pinterest analytics. Norwegian language)
This Picture is taken from my Pinterest account. It is a 90 days scoop. You can almost see where I started to apply all this tools. All the numbers are only organic.No ads.
Make it a daily practice to check your Pinterest analytics.
Google Analytics
Google analytics is a free tool. In Google analytics statistics you can actually measure how much traffic is coming directly from Pinterest at any given moment by setting up parameters. You can see how long time users are on and what device they use providing the data is available to Google analytics.statistics So this is another great way to measure if your Pins are converting and how to develop your marketing strategy further and to get more knowledge about your customers.
I
Want to learn more about how to use Google analytics for marketing purposes? As a Premium member of Wealthy Affiliate you get access to world-class Live training with Jay that will show you live how to set up your Google analytics to measure your goals and how to use Google analytics for your website. You will also learn how to use Google analytics step by step to grow your business and track your links. This training is constantly picking up new changes or topics that people struggle with.
Sprout Social business tool
Sprout Social Analytics is an official Pinterest partner that helps you measure your Pinterest engagement and understand the insights so you easily can create a better strategy. URL tracking to understand the behavior and engagement of customers and where the traffic is going.
Pinterest Ads
There are two ways to grow your traffic on Pinterest. Organic and with Ads. The best thing is to grow organic. Bust with ads you will get a wider reach much faster by running ads campaigns on Pinterest. Pinterest is now focusing on helpful, visual, fresh content. Running ads demands you know some statistics about your customers. Through Pinterest Academy you will get a quick tutorial on setting up and running ads.
I would also recommend Jays Live training for Premium Wealthy Affiliate members that digs much deeper into the details on running Pinterest ad campaigns
7 Useful Books about Pinterest Marketing
Reading books about Pinterest Marketing is a good way to understand how Pinterest works, different strategies and how you can learn to use Pinterest better. I have created a small booklist for you to dig into:
Amazon Disclaimer: Daily Practice for Success is an Amazon Affiliate and by clicking through on this links I will receive a small commission at no extra cost to you should you make a purchase. When you click on these links data is collected by Amazon to track clicks, your behavior on amazon and for analytical and affiliate payment purposes.
Third party disclaimer: We are not legally responsible for what happens when you click on third party links because have no control over third parties websites, content, functionality or security and can not be held responsible for any technical or other damage to your device such as computer, mobile or tablet used when clicking on a link to connect to other platforms, download material, install, modify or distribute any material, software or other.
1. Pintastic Marketing: (2020)Acheieve Pinterest Marketing Success in 2020. Author: Lauren Hay
2. Pinterest Marketing: (2019)Author: Kerrie Legend – 80k to 14+ Million in 3 Months Paperback – March 24, 2019
3. One Million Followers: (2019) How I Built a Massive Social Following in 30 Days: Growth Hacks for Your Business, Your Message, and Your Brand from the World's Greatest Minds Author: Brendan Kane
4. Ultimate Guide to Pinterest for business: (2013) Author: Karen Leland
5. .Pinterest Power: (2012) Market Your Business, Sell Your Product, and Build Your Brand on the World's Hottest Social Network Author: Jason Miles and Karen Lacey
6.Twitter, Pinterest and Linkedin Marketing for beginners: A Complete Social Media Marketing Guide with Twitter,Pinterest and Linkedin. Author: Robert Grow
7. The Quick Guide to wordpress and Pinterest: Surviving the Social media revolution. Gazella D.S. Pistorious (Author)
Are you Pinterested to get started?
I hope I managed to spark a Pinterest in you with my blog post and that my Pinterest business toolbox will help you get the results you want. My Pinterest toolbox is a really powerful tool for growing your business and for conversion. You can find out more about Pinterest by reading my earlier reviews about Pinterest, Tailwind, and Jaaxy.
There is no doubt that you can take your traffic and your conversions to a whole new level with this Pinterest toolbox.
Now it is Your turn – You have the toolbox – All you have to do now is to start pinning like a king or a queen!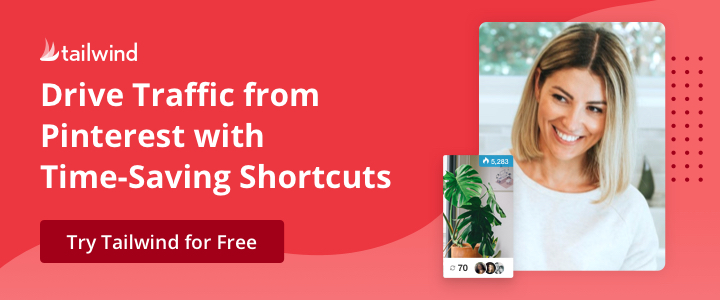 PS! If you choose to use my Free toolbox above I would love to hear from you what tools you are using and how it works out for you. Let me know!
Want to get my private Pinterest tips? Sign up to my weekly Tips ( below ) to get my best insights and latest posts and more.
Have any questions about my toolbox? Let me know!
ONE thing before you go…. Will you be so kind and do me a huge favor? Share this post with a friend or on your blog or social media? I would be forever grateful.