Looking for a good affiliate program? Then you should take a look at this one. In this PromoRepublic Affiliate Program Review I will tell you all I know about this affiliate program and if this is a program you can benefit from.
Before you read the rest of my post I want to inform you according to the best online practices with information that may be important to you:
Affiliate disclaimer: This post may contain affiliate links which means I will get a commission at no extra cost to you if you should click through and make a purchase.
Third party disclaimer: We are not legally responsible for what happens when you click on third party links because we have no control over third parties websites, content, functionality or security and can not be held responsible for any technical or other damage to your device such as computer, mobile or tablet used when clicking on a link to connect to other platforms, download material, install, modify or distribute any material, software or other.
Opinion disclaimer: All views and opinions expressed in posts on are my own and not my affiliate partners views or opinions. Projections in this post are not endorsements.
What is PromoRepublic?
When you are going to promote an affiliate program, it is always wise to get to know the company first. Who are they? What are their vision? What do they offer and How does the program work?.
I have already written some reviews about The PromoRepublic Social media tools that may help you:
2020 – Review of Promorepublic for Solopreneurs – A rising social Media platform in 2020?
Review of Promorepublic Free Social Media Marketing Course 2020
In this review I will provide you with the facts, Pros, Cons, my own experiences and customer experiences with the PromoRepublic affiliate program and alternatives, so you will know if this is an affiliate program you should aim to promote or not.
The Facts About PromoRepublic
Promo Republic is shortly told a SAAS marketing platform that helps brands stand out on Social Media. It all started in 2014 with the Wise guys accelerator who gained a lot of customers traction with their unique concept. This concept have developed into a tailored platform for marketing freelancers, solopreneurs, marketing agencies, franchisers now called PromoRepublic. The founders of Promo Republic are Max Pecherskyi, Mike Baranovskyi and Val Grabko:
(Photo: Print Screen of PromoRepublic About us Page edited in Canva.)
However, more than 40 people from all over the world are employed in the PromoRepublic team working to help brands getting more visible and helping them to stand out from other brands to gain more traffic and customers.
So let me take a closer look at what is so special about PromoRepublic affiliate program and why you should choose to become an Affiliate.
Why should you become a PromoRepublic Affiliate?
Here are the main reasons why you should join the PromoRepublic Affiliate program:
1. PromoRepublic are looking for affiliates with a website who wants to promote them.
2. The affiliate program is solid with superb education and support to help you succeed.
3. You are offered Good affiliate commissions.
4. Been in the industry for more than 5 years
5. They are a resilient and flexible company.
6. The products can be offered globally.
7. The marketing industry is looking at a decade of explosive growth.
8. Can be offered to multiple audiences.
9. Have received a price for being a High performer and a trusted platform.
You might want to read 131 Remarkable Social Media Stats and Facts
12 tips on how to choose a fitting affiliate partner for you
Choosing a good affiliate partner program to promote is not always easy. You need to set up some criteria for yourself. Here are some Yes or no questions I use myself to figure out if an affiliate program is right for me. I hope they can help you too.
My 12 Yes and No questions for choosing an affiliate partner program
1. First of all you need to see if this affiliate program is relevant for your website or marketing strategy. If the answer is yes, then you want to ask yourself a second question.
2. Does this affiliate program target the same audience as you target? This is an important question because it will be easier to promote it to your audience and be successful with it if you share a common same audience.
3. What is in it for you? What are the commissions or compensation plans? Are they any good? I will take a closer look at that on a later point in this review. If they offer a good compensation plan, it is a good sign that they take good care of their affiliates.
4. Will this affiliate program benefit your audience? This is extremely important because you want to give your audience some good value for the money. You want to help your audience in the best possible way to find good programs they can benefit from as customers or affiliates.
5. Does the program offer you materials, videos, tutorials and good affiliate support? This tells you a bit about how much they value you as an affiliate and see the value in helping you by providing the best possible materials for you.
6. Is it a trusted and professional platform? It is always easier to promote a trusted and professional platform than vice versa.
7. Can the products be offered globally? This is important if you want to be able to offer this globally to your audience.
8. Do they have a secure payment system? Important for you and your audience. Knowing your audience are taken good care of when joining is comforting and it helps you as an affiliate too. You will also feel that your money are in the best hands.
9. Do they have happy affiliate partners and customers? I believe the customers and affiliates experiences say a lot about the values and success of a company. If they have happy customers and not a lot of complaints it is a good sign.
10. Do they engage you in contests and campaigns? Getting the chance to get some extra bonuses or rewards for joining a contest or a campaign can make it extra rewarding to join an affiliate program.
11. Do they have an acceptable length on the cookie? This is important. If the cookie is too short you will probably loose sales you would probably get with a longer cookie.
12. Do you need a website to join the affiliate program? Most affiliate program require you have your own website. If you do not have a website I recommend you to get one. You can create a website for free and get free training here.
If you can answer yes to all or most of these questions you have probably found a fitting Affiliate program for you.
I have now provided you with the facts and the benefits of choosing the PromoRepublic  affiliate program. I have also given you some useful questions that may help you make a decision when you choose affiliate partners.
Now it is time to look closer at the PromoRepublic affiliate program itself and what it can offer you so you can find out if this is a program you would like to promote or not.
How to become a PromoRepublic Affiliate?
Like with most affiliate programs you need to apply to become an affiliate. Some use longer time than others to reply, but my experience is that PromoRepublic will give you a quick reply.
You write a short text about you and your company, how you want to promote them and what methods you want to use promoting them. Make it short and informative. Add the link to your website and how you can be contacted in case they have questions.
Read and confirm the terms and conditions and hit applybutton or submit button.
You have a good chance of being approved if you are in the Social media, marketing or mmo niche since these niches are relevant niches for this product. You will not be considered unless you have your own website. As I mentioned in my tips above having an affiliate partner that is relevant for your website will benefit you in many ways.
Once you are approved you will receive an email with a link to your affiliate dashboard and you can start promoting and earning immediately. Read the terms and conditions
Your Affiliate dashboard
The PromoRepublic Affiliate dashboard is simple to navigate and easy to use.
1. Dashboard overview: Your affiliate dashboard contain an overview over your affiliate statistics like clicks, commissions, conversions and Geo distributions.
2. Reporting page where you can see detailed stats by date, day, week, month, year, program, source, referrer and more.
3. Affiliate program Assets is a page where you find all the promo material you can use in your posts, website, email marketing etc. You get done for you twitter posts, Videos with your affiliate link embedded.
4. Bonus system: PromoRepublic offer a 5 tier bonus system as an extra incentive for promoting and earning.
5. Conversions and Commissions : You earn sales commissions, bonuses as mentioned above and referral bonuses.
6. Sources: Channels you use to promote the affiliate program.
Affiliate Commissions and conversion rate
As a PromoRepublic Affiliate you will earn 30% Commissions on all first sales and recurring sales. The conversion rate is according to PromoRepublic 1-3% which is quite normal conversion rate for many affiliate programs.
How much can you earn as a PromoRepublic affiliate?
The Promorepublic affiliate program offer you 30% on first and recurring sales. You can earn recurring sales within a year which is great.
It is really up to you, but the average monthly affiliate income of a PromoRepublic affiliate is $40 – $1500. If you are a top promoter you can earn extra bonuses as well so I do think this is quite good.
Your own PromoRepublic Personal Affiliate manager
A personal affiliate manager will be your personal support and a person you can stay in contact with and get help from with promoting their program. I often think it is important to communicate with the affiliate manager if I have any questions or need some good advice. They do have a lot of good ideas normally to how you can promote them. My personal Affiliate partner always reply quickly and is very service minded and helpful.
What do the Customers say about PromoRepublic affiliate program?
I could not find many testimonials about the PromoRepublic affiliate program itself, but I know from other affiliate marketers that this is an affiliate program they usually give a high score comparing it to other programs because the program is very good.
One of the reasons that this is a good program is that the PromoRepublic customer ratings are very high on review platforms. For you as an affiliate marketer it will mean less complaints, less refunds and more sales when the products have happy users.
What are the alternatives to the PromoRepublic affiliate Program?
There are a few good alternatives to PromoRepublic l would like to mention like Social pilot, Tailwind and Canva. These are very common tools many marketers use, but their affiliate programs and audience are slightly different.
The major differences between the affiliate programs they offer are:
Tailwind have a referral program and give you 15% recurring commissions and operates with a 90-day cookie while PromoRepublic have 120 days cookie. They also offer other affiliate incentives like contests etc.
You can read more about it here in my Tailwind create review or in my article How to plan your social media post tips.
Canva have an affiliate pro program, and a 30-day cookie. You can earn $36 for every pro member who signs up through your links and you get credits for referring this program to friends and buy premium elements with your credits.
Social pilot will give you 30% recurring commissions and the cookie length is 60 days.
So to me it is clear that PromoRepublic have a much longer cookie which is a clear benefit for affiliate marketers and they also have recurring sales commissions and extra tier bonus incentive system.
Note: This is only a comparison of the affiliate program and not the tools they offer.
(info graphic: Made by dailypracticeforsuccess in Canva)
It is important to have in mind that Tailwind and Canva have been longer in the market than Social pilot and PromoRepublic and have had time to gain a bigger customer base and more reviews, but they all need to watch out for PromoRepublic which is definitely growing and on the rise.
They gained the High performer badge from G2 for the second year in a row and I have all reasons to believe that we will see a lot more exciting news from PromoRepublic in years to come and that affiliate marketers will be happy to contribute to their growth.
When I first discovered the PromoRepublic affiliate program I just knew I had to join as an affiliate. I use all of these programs in my marketing and they all have their golden nuggets and differences that make them unique.
In my eyes, PromoRepublic does not exclude the others in any way. I case you wonder it is not a problem to be an affiliate partner of all of them if you want to do that.
PromoRepublic is definitely one of my favorite affiliate programs because it is easy and fun to promote and I have learned many marketing tricks and tips from them. And The Promorepublic tool is great as well. I like that they are flexible and offer many great assets to me as an affiliate partner.
The PromoRepublic golden nuggets
Promorepublic get high ratings from other affiliate marketers and have a very professional team, support.
120 days cookie
Good commissions, recurring revenue and incentives for earning
Extra tier bonuses
Happy customers
Excellent support
PromoRepublic Academy
What is missing and what can be better?
I have now looked very closely at this program and I can not find much negative to say about the affiliate program.
Only thing I want to remark was on the affiliate assets provided. It is not a big deal, but there are a few done for you text links that probably was made in 2019 and not updated to the current year.
I would recommend PromoRepublic using evergreen text links or update regularly with the current year. I wanted to use one of the text links in a social media post, but let it be since I was not able to change the year. Using evergreen text links may be the best solution as far as it is possible and relevant to do so. And it is better for both parts as we get less links to update.
Final thoughts
I hope this review have been useful to you and that you are now able to make a decision whether or not to join this program as an affiliate.
This is a superb affiliate program for Solopreneurs, bloggers, marketers, influencers and small businesses who wants to grow.
PromoRepublic offers great benefits and support to their affiliates: a personal affiliate manager, tutorials, contests and a great commission and bonus plan which is a hybrid between normal affiliate commissions and a multilevel marketing bonus system that can give you some extra incentives.
PromoRepublic is a trustable platform that scores high on customer happiness and is a rising star in social marketing. Summa Summarum this is definitely an affiliate partner program I can recommend joining.
Just A few things before you wander off!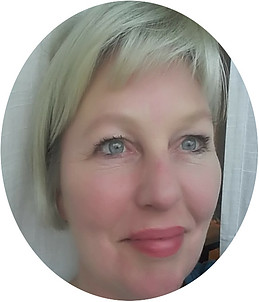 Thank you for reading my article. I hope you found it helpful.
1. Would you be so kind and share this post with someone who might need to hear this?
2. Subscribe to my newsletter in the sidebar if you want to receive updates and regularly tips from me about different affiliate marketing topics that can be of value to you.
3. If you have any questions about PromoRepublic please leave them in the comments below, and I will get back to you.
4. Follow me on WEBTALK – my new favorite Social Media Platform where you can connect, read, post, like, share, comment and earn while being social