Looking for a brand new brilliant and professional way to turn your text to speech? Try out this A.I.text to speech online tool and create awesome voiceovers for videos in 10 seconds. Easy to use, natural human sound and cost effective. In this Speechelo text to speech online tool Review I will show you the 3 steps to make a text into voice.
Before you read the rest of my post I want to inform you according to the best online practices with information that may be important to you:
Affiliate disclaimer: This post contain affiliate links which means I will get a commission at no extra cost to you if you should click through and make a purchase.
Third party disclaimer: We are not legally responsible for what happens when you click on third party links because we have no control over third parties websites, content, functionality or security and can not be held responsible for any technical or other damage to your device such as computer, mobile or tablet used when clicking on a link to connect to other platforms, download material, install, modify or distribute any material, software or other.
Earnings and result disclaimer: Programs or products mentioned in this post that involve earning money will not work for everyone and there is no guarantee for success because there are too many factors that influence the results such as skills, circumstances and knowledge that we have no control over. Our Intention is to provide you with good potential opportunities and tools that can be helpful to your success.
Opinion disclaimer:
All views and opinions expressed in posts on are my own and not my affiliate partners views or opinions. Projections in this post are not endorsements.
Speechelo Review
Speechelo is shortly told a very simple A.I. voiceover tool with human sounding robotic voices in 23 Languages.
I just love this one! The best text to voice tool. You do not need a good microphone or even speak to use it.
Founders:

Vlad Christian (Coder) and Stoica Bogdan (marketing expert) are the founders. These two guys have been in the industry a long time and are very creative and innovative figures. Vlad and Stoica are You Tube marketers and have helped many small businesses to be successful with marketing conversion optimization and methods to find loopholes in the You Tube Algorithm to optimize video conversions.
Speechelo Products
Speechelo is an exciting and brand new product with A.I. Technology incorporated and it is meant to be used for making high quality and professional voiceovers for videos and podcasts. This is a very useful and cost effective tool for online marketers who are looking for a tool that helps them convert more with their videos without having to use their own voices and costly equipment .
1. Speechelo Standard Front end $47 One Time
In the standard version you can paste 700 words in one single voiceover. If you need more words you need to upgrade to pro version. This is perfect for shorter blog posts and articles up to 700 words.
2. Speechelo Pro Upgrade $47/quarterly
In the pro version you have access to unlimited number of words you can paste into a voice over.
40 background mood music to choose from.
You can sell your voiceovers and the videos you make.
This is the ultimate tool recommended for marketers and bloggers who write more than 700 words and definitely a better deal in the long run.
3. Speechelo Add on for You Tube $37 One Time payment
This add on for You Tube are making many Voice over artists worried because it allows you to create your own awesome voiceovers cheaper, better and faster.
I do not know if you hire people to do your voiceovers or if you do them yourself, but if you use to hire people you can just forget about that now.
Now you can create a video with an awesome audio track and forget about that horrible low quality soundtracks you had before with other online voice overs that sounded robotic and fake. With speechelo you get as close to the real thing as you can.
Speechelo add on for You Tube is a great tool for You Tubers who have not got the budget to get their voice overs modified again and again until they are satisfied. Now it is done in seconds. Imagine how much time you will save as well.
Features
✅ Multilingual (23 Languages)
✅Male and female human sounding voices with inflections
✅ You can choose the tone of voice
✅ Works with all video creation software
✅ Easy to use
✅ 50+ voices
✅ online text editor that adjust the text to sound natural
✅ Breathing sounds and pauses
✅ change the speed and pitch
How to use Speechelo
You have many exciting ways and possibilities with Speechelo:
1. Make a sales video in a jiffy.
2. Training videos
3. Tutorials
4. Snippets
5. Turn your Articles into video
or make an
6. Audiobook
7. Create a podcast
It is only your creativity that sets the limits to how you can use it. I Love the fact that I can use it for converting my articles into speech fast and easy. I would probably have to go for the upgraded version as I normally write more than 700 words in my articles. The standard version seems great for snippets and very short tutorials.
3 Easy steps to make a text into voice
1. Write your text and Paste the text.
The Speechelo online text editor will adjust the text to sound human and not robotic.
Imagine the only thing you have to do is to drop the text and Speechelo does the rest for you. It is quite awesome and it will definitely save you a lot of time.
I have used many tools where the voiceover sounds really unnatural and robotic. With Speechelo the voices sounds more natural than any other text to speech tool I have tried until now. (Photo: print screen made in canva)
2. Choose a language and a voice
What I really find to be a superb feature is the language selection. Speechelo offers many Languages with different male and female voices to choose between. (see list below)
Anyone can use this tool for creating videos and makes this tool more versatile than only English-speaking tools. (Photo: Print screen made in canva)
3. Generate and download
Now, Just click on the arrow and listen to the speech and then you only have to click on the green download button as you can see on the picture below.
Voila! You have accomplished the task in seconds. I do not think it can become much more easy than this. Do you?
(Photo: Print screen made in canva)
 Import the voiceover to your video editor
Speechelo is great because you can use it with all video editors. It is perfect for Audacity, Camtasia and many others.
Use speechelo for your podcast
It is fast and easy and a superb podcast tool. Speechelo can create amazing audio files you can import into your podcast editor in no time. Your listeners will get a much better experience while listening to your podcast than when using a tool with lesser sound quality. Click to get your discount.
Benefits with Speechelo
✅ It is fast and easy
✅ You do not have to use your own voice.
✅ You do not have to hire people to speak.
✅ Sounds real and it is hard to hear the difference from a human voice.
✅ More subscribers because the sound is more natural.
✅ Excellent end results. Voices does not sound robotic and stiff.
✅ Affiliateprogram for click bank users
✅ Versatile use – can be used in multiple ways and on multiple platforms
.
Languages
These are the current languages I found that Speechelo supports at the moment. There may be added more as time goes by. It is an impressive list. Each language have a female and male voice as well as children voices. And each voice have their own name.
American, Arabic, Australian, Brazilian Portuguese, Bulgarian, Cantonese, Croatian, Czech, Danish, Dutch, English, Finnish, French, German, Greek, Hebrew, Hindi, Hungarian, Icelandic, Indian, Indonesian, Italian, Japanese, Korean, Mandarin, Malaysia, Mexican, Norwegian, Polish, Portuguese, Romanian, Russian, Slovak, Slovenia, Spanish, Swedish, Taiwanese, Tamil, Telugu, Thani, Turkish, Vietnamese and Welsh.
What does customers say?
I have been surfing many online forums and review websites to see what customers are saying. Since this is a relatively new product to many I could not find a lot of sincere, helpful and trustable customer reviews on this product yet. But Speechelo got good reviews in Assosciated Press which is a very trusted news outlet.
I urge you to do your own research if you are in doubt. And if you already have experience with this product I urge you to leave a helpful review on different review sites so other customers who do searches can be able to find some real good reviews to make a good decision.
The good
Most of the customers I found say that it works like a charm and it is their best investment ever. Some said it was a gift to them so they could make better converting videos. Others was happy that finally there was a tool for international use. Some stated it is not 100% perfect, but worth it. Most customers say the 24/7 support is excellent.
The bad
I found some anonymous bad reviews with no arguments to why they thought the product was bad, fake or scam. Just stating it.  This is a highly competetive industry so it has become normal to see competition reaching even into the review comments sections.  So try too read the helpful reviews and not just statements from anonyomous reviewers when you do your research.
The most helpful reviews I found on the the downsides was regarding to the word limit.
Some customers have had an experience of getting some days suspension for overriding the 700 words limit.
Speechelo states clearly that you need to upgrade if you go over the 700 word limit. The way I see this Speechelo have informed their users about it, but the users who have not red the terms and conditions on the product or just tried to go over the limit consciously or unconsciously have been suspended for a limited time. This is something you need to be aware of when you buy this product.
Some customers have experienced bad support and that is unfortunate.
What could have made speechelo better?
I personally love All in one tools because I want less tools to relate to. As a marketer you want to save time and not have tools that take ages to learn how to use, right?
Not an all in one tool
This is unfortunately not an All in One tool that have both the video editor and the text to speech tool incorporated. Nevertheless since it is so fast and versatile in use and have such a good price, this tool is excellent and definitely a tool I would have as a stand alone tool in my marketing toolbox.
Not made for extra long videos
I also think Speechelo should have a product package for people who wants to make extra long videos.  There is definitely a market for this it seems based on the research I have done in different online forums.
The support could also become slightly better according to my reseach. Although most customers are content there are some customers who experience bad support. This is definitely something Speechelo can work with – to give their customers the best experience. With such a good product it is important to have a best possible customer support. It will only be a win- win situation.
Is Speechelo a scam?
From my viewpoint Speechelo is definitely not a scam. They deliver the product they say they deliver. The people behind these products have been is business for a long time and I doubt they would risk their name and 6 figure incomes on a scam. Speechelo is a top notch product with the best speech engine that is being marketed currently in this price level.
You might want to take a look at this useful Speechelo training I found on Wealthy Affiliate.

Speechelo – The Best Artificial Intelligence Text to Speech Software in 2020
Alternatives to Speechelo
Invideo – Free Video platform to create videos with and without voice over.
Canva – For other graphic related activities, including Royalty Free Images & Videos.
You might want to read my Invideo Reviews:
10 tips to use Invideo easy professional videomaker effectively
Convert your articles into videos
Other Awesome A.I. Video tools you might want to take a look at
I have added two other AI tools that you might find interesting to use as well that are new must haves for marketing video makers.
Video marketing blaster – All in one Video marketing software. (Highly recommended) Great tool for marketing your videos to the right customers.
Thumbnail blaster – The OnlyAI Based Software That Will Create Attention-Grabbing & CLICK Pulling Thumbnails
For Any Video With LITERALLY 3 Clicks! Awesome tool.
How is speechelo support?
Customers seems happy with the speechelo support team. They have a 24/7 support. I have not found any trustworthy reviews saying otherwise. You have a 60-day money back guarantee which is great. I know many marketers who use this tool and recommended me to put this one in my marketing toolbox.
It is a risk free decision because you are able to try it out for 60 days and if you do not want to proceed they will let you keep all the voiceovers you have created, which is quite awesome in itself, and refund you. I think that sounds like a good gesture for customers. It certainly builds more trust and is really a no brainer if you ask me.
Is Speechelo for you?
If you are an affiliate marketer I would definitely try out speechelo. It is risk free, 60 days guarantee and you can keep your voiceovers should you change your mind. It is one of the best voice generators in the market.
It is becoming a more and more popular tool to use and A.I. tools are here to stay for years to come. This will help you get more views, more subscribers, more traffic and more customers and get a bigger list. The product definitely serves a High quality conversion.
It is perfect for affiliate marketers who does not want to speak on video or podcasts themselves or people who can not speak.
Is speechelo worth buying?
If you do not have a huge budget, time and can invest in super professional video tools and super professional equipment and professional freelancers to do the voice job, then Speechelo Pro is definitely a tool you should consider getting.
.They are not 100% perfect yet, but it is the best alternative you will find for A.I tools in this price category.
The customers seems overall happy with this product and I have no doubt that there will be more happy Speechelo customers in the years to come as Speechelo develops as well.
It is up to you. I hope this review served you well and that you feel more informed about Speechelo and other relevant video tools after reading it.
The products I have mentioned here are definitely products we will see a lot more of in the time to come so go get your discount while you can.
Just A few things before you wander off!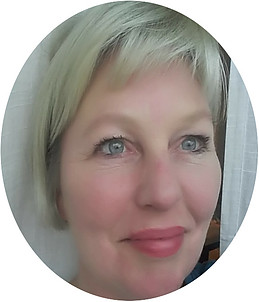 Thank you for reading my article. I hope you found it helpful.
1. Would you be so kind and share this post with someone who might need to hear this?
2. Subscribe to my newsletter in the sidebar if you want to receive updates and regularly tips from me about different affiliate marketing topics that can be of value to you.
3. If you have any questions about Speechelo please leave them in the comments below, and I will get back to you.
4. Follow me on WEBTALK – my new favorite Social Media Platform where you can connect, read, post, like, share, comment and earn while being social.