Do I need to say more? Yes I do. I need to tell you why SEMrush is ranked as the NO 1 Keyword and research tool 2019. Is SEMrush Simply the best keyword research tool for success? Well you need to read my review to find out more.
In my previous Article Jaaxy Review – the winner SEO tool for beginners? I mentioned that I would review other SEO tools out there too. So let us start with the ultimate SEO tool SEMrush who is said by many to be the Top of the cream SEO tool.
Before you read the rest of my article I want to inform you according to the best online practices with information that may be important to you:
Affiliate disclaimer: This post contain affiliate links which means I will get a commission at no extra cost to you if you should click through and make a purchase.
Third party disclaimer: We are not legally responsible for what happens when you click on third party links because we have no control over third parties websites, content, functionality or security and can not be held responsible for any technical or other damage to your device such as computer, mobile or tablet used when clicking on a link to connect to other platforms, download material, install, modify or distribute any material, software or other.
Earnings and result disclaimer: Programs or products mentioned in this post that involve earning money will not work for everyone and there is no guarantee for success because there are too many factors that influence the results such as skills, circumstances and knowledge that we have no control over. Our Intention is to provide you with good potential opportunities and tools that can be helpful to your success.
Opinion disclaimer:
All views and opinions expressed in this post are my own and not my affiliate partners views or opinions. Projections in this post are not endorsements.
SEMrush review
My Keyword tool Criteria
In my article today I will take a look at SEMrush and dig deeper to see if I find out more about the
1. Keyword Coverage – How much search coverage in % do the tool have on all online searches?
2. Keyword Accuracy – How accurate is the tool in searches for keywords.
3. Is there offer a free trial to test the product?
4. Do they offer training in using the tool?
5. Do they have an affiliate program ?
6. Is this tool easy to use?
7. How is the Support
8. Is there have a Plugin or App?
9. What does the Customers/audience say?
10. What are the alternatives?
I am not a daily SEMrush user myself at this point and my intent with this review is to give beginners some helpful information when choosing a keyword Search tool. I am writing this Review with the perspective of a beginner. I hope you find this Review helpful.
SEMrush – Best SEO tool 2019
Target Users: SEMrush users are many types. Professionals, Large companies, Teams. Most users seem to be in the mid market.
Best SEO tool 2019
User friendly score: 8,3 out of 10
Top 50 on G2
G2: Score 4,5 out of 5
Trustpilot: 4,4 out of 5
Coverage: 140 + Geo databases
Accuracy: Not found
Free trial: Get it now! 10 free back link search requests, 10 traffic overviews a day.
Pro $99,95 monthly – Get it now
Guru: $199,95 monthly – Get it now
Affiliate program: Yes. SEMrush Affiliate program is available to join on Shareasale
Offer training: SEMrush Academy offers in depth training in how to use the tool
Special Features: SEMrush is known for being strong on Competitive research and monitoring using their traffic analytics, back links search competitors' best keywords, a complete analysis of a competitors' domain, strategies, PLA data, Amazon monitoring, Automated ad campaigns with Trafficjet, AI Impact Hero content tool for improving content, feature.
Plugin: Yes
App: Score 4,62 out of 5 on GetApp
Support: Brilliant, Quick and helpful. Lots of good training resources.
What is SEMrush?
Instead of me writing a long block about SEMrush you can watch this video to get an overview of what SEMrush is all about.
Watch the SEMrush overview Video
How to start with SEMrush?
First of all you need to create an account on SEMrush. You can start a Free trial or go pro immediately. That is up to you.
You might want to see this video on how to start with SEMrush.
User Friendliness
The interface of SEMrush is easy to follow and there is a guide telling you what to do when you start.
SEMrush Training tools
I am positively surprised to find the huge ocean of different tools they offer.
The SEMrush Academy course offers free training in research, analysis and much more.
Academy course: Competitor Analysis
Academy course: Advanced competitive research – reveal your competitors secrets
Keyword Research course by Greg Gifford
The SEMrush You Tube channel have a lot of helpful tutorials, tips and advice.
Various tool kits for different types of tasks are all very brilliant and helpful.
Features
Competitor analysis is SEMrush strongest feature.
Analyze and discover your competitor's SEO strategies with SEMrush. Try them FREE here!
Organic research
Traffic Analysis
Traffic analysis toolbox (webinar)
Backlinking
Are your Back links SEO friendly? Learn how to Build backlinks.
SEMrush on page SEO checker
SEMrush on page SEO checker is a great tool.
Check out SEO made easy with SEMrush:
SEO made easy! Audit your site, discover backlink opportunities and ways to grow. Click Here!
SEMrush integrations
Another valuable feature is the integration with Google products and Social media Platforms - let you track your own progress in comparison to your competitors.
E books
SEMrush also offers a lot of E books where you can educate yourself in almost anything regarding SEO
Competitive research and market analysis with SEMrush
Competitor analysis in uncertain times
SEMrush toolkit for SEO Fundamentals course
Online reputation management checklist
Pros
SEMrush offer you a brilliant competitor analysis tool. Imagine how great it would be to see how much your competitors' bid on ads and what keywords they are ranking for.
Another feature I like is that you can plan back links and the site audit.
Tracking your social media actions is a valuable feature
Success team that can be contacted on phone, email and live chat.
Cons
There is no private coaching available except from the support and the training Academy as far as I could see.
You can not access the founders, but they have their success team helping you out.
Divided opinions about Keyword Accuracy.
What does the users say about SEMrush?
Watch the G2 customer Frederico C review of SEMrush
Words like a Swiss army knife, versatile are what users mention.
SEMrush case study
On the SEMrush blog I found :
How I improved SERP visibility with over 1400% in 4 months
SEMrush vs Jaaxy
I think that when comparing Jaaxy and SEMrush you need to be aware of what is your intent and what you are using the tool for.
Starting out with SEO: Jaaxy is the easiest to start.
More advanced User: SEMrush
Monitoring competitors': SEMrush
Back linking: SEMrush
Price: Jaaxy is the cheapest
Training:
Jaaxy offers training and contact with the founders and experts in the Wealthy Affiliate Community.
SEMrush offers an academy online.
If you are a starter to Affiliate marketing and SEO SEMrush is not as user-friendly as Jaaxy. It does not offer Affiliate Programs for your keywords like Jaaxy does and you can not talk with the founders.
But for more Advanced users SEMrush seems to be the clear choice among them which probably explain why they are said to be Simply the best SEO tool out there regarding monitoring competitors keywords and back linking.
From a cost perspective Jaaxy is much cheaper than SEMrush is. Almost half the price.
With Jaaxy you get access to build your own free website, affiliate boot camp and an online entrepreneur training.
SEMrush is just a SEO tool, but they offer an affiliate program  SEMrush affiliate program.
On Quora I found this question added by Upwork : Which is better tool for SEO? Jaaxy or SEMrush?
When deciding which tool to use you need to set up your own criteria of what is important for you.
Alternatives to SEMrush are:
1. Jaaxy : The winner for the beginner
2. Raven - Leader Fall 2020 - SEO, social media, ppc, content platform and tool.
3. Serpstat : Top 50 at G2
4. Ahrefs - Leader Fall 2020 - back link analysis tool
5. Spyfu - Top 50 at G2 - research and reporting tool
6. Wordtracker - Keyword tool
7. Keyword. io tool - Keyword tool
8. Keywords Everywhere - Keyword tool
10. Moz Pro - Leader Fall 2020 - G2
11. Wordstream - search advertising tool for adwords
12. Junglescout - Amazon search tool - Leader Fall 2020
14. Longtailpro - AI optimization tool
Final discussion
All in all SEMrush is the number one choice for many affiliate marketers who are doing more advanced search involving competitors,back linking and analysis. They have a high score on user friendliness, a prima support and their own SEMrush academy providing all you need to use the tool.
There are several customer case studies that can proove that SEMrush have improved their serp visibility. The SEO coverage is good but I found no numbers on Accuracy. Doing my research there were divided opinions about the Keyword accuracy. Compared to Jaaxy this is a more advanced tool in some ways. The customers are overall very happy with the product. They can also offer an affiliate program.
The Features like having the possibility to plan your back links and tracking social media actions is valuable. So if you are looking for a tool to see what your Competitors are doing. The keywords they rank for and keywords they bid on in Ad campaigns this is the tool for you. I can definitely see why SEMrush is so popular.
Should you get SEMrush?
My answer is definitely yes. I think SEMrush is one of the better decisions you can make when choosing a Keyword tool.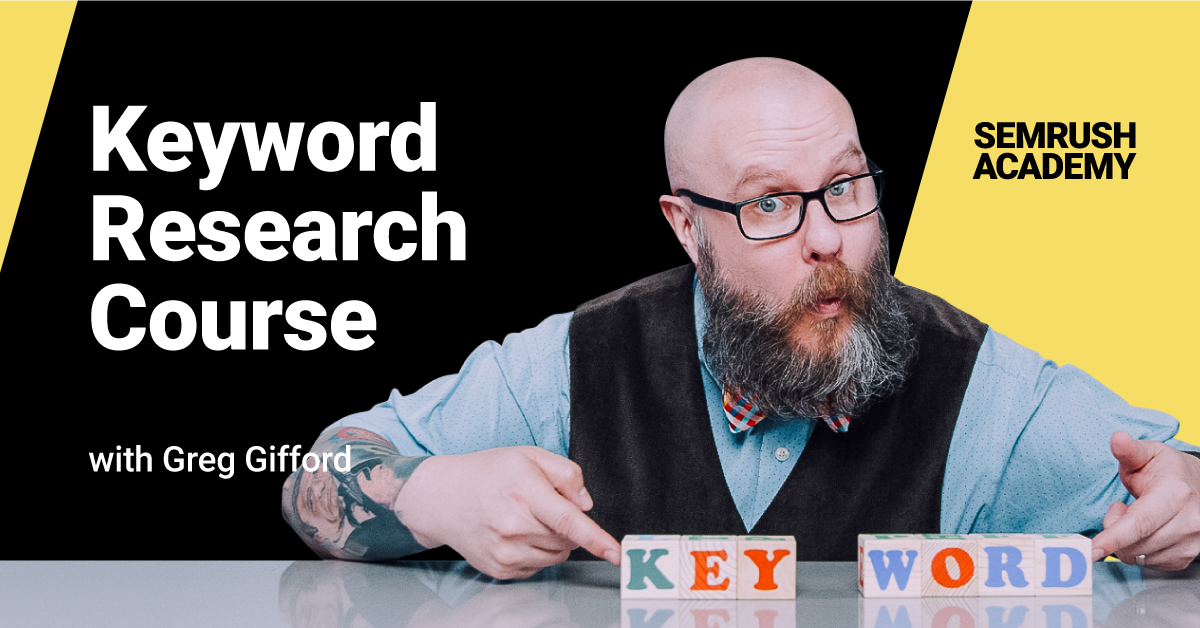 A few things before you Rush off!

Thank you for reading my whole Review. I hope you found it helpful.
1. Would you be so kind and share this post with someone who might need to hear this?
2. Subscribe to my newsletter in the sidebar if you want to receive updates and regularly tips from me about different affiliate marketing topics that can be of value to you.
3. If you have any questions about SEMrush please leave them in the comments below.
4. Follow me on WEBTALK - my new favorite Social Media Platform where you can connect, read, post, like, share, comment and earn money while doing the things you normally do on other Social media platforms.
Feel free to share, like and connect!