Photo: Pexels
Do you use your time well? Daily practice for success has a lot to do with using your time well and winning your day in many ways. I am a big believer in planning your day for success and growth. As Brendon Burchard says " if you win the day, you win the week, you win the month etc". He is so right. As I mentioned in a previous post having a great tool for planning is one of the best investment you make. Today I will review the science backed High Performance Planner I have been using for a year now. I will show you how this planner will help you win every day, reach your goals faster, be more focused and use your time better.
Before you read the rest of my article I want to inform you according to best practices with information that may be important to you:
Affiliate disclaimer: This post contain affiliate links which means I will get a commission at no extra cost for you if you should click through and make a purchase.
Third party disclaimer: We are not legally responsible for what happens when you click on third party links because have no control over third parties websites, content, functionality or security and can not be held responsible for any technical or other damage to your device such as computer, mobile or tablet used when clicking on a link to connect to other platforms, download material, install, modify or distribute any material, software or other.
Earnings  and result disclaimer: Programs or products mentioned in this post that involve earning money will not work for everyone and there is no guarantee for success because there are to many factors that influence the results such as skills, circumstances and knowledge that we have no control over. Our Intention is to provide you with good potential opportunities and tools that can be helpful to your success.
Opinion disclaimer:
All views and opinions expressed in posts on are my own and not Brendon Burchard or Hay House views or opinions. Projections in this post are not endorsements.
*Amazon Disclaimer: Daily Practice for Success is an Amazon Affiliate and by clicking through my links I will receive a small commission at no extra cost to you should you make a purchase. When you click on these links data is collected by Amazon to track clicks, your behavior on amazon and for analytical and affiliate payment purposes.
Review High Performance Planner
⭐️⭐️⭐️⭐️⭐️
I will review this planner from the personal perspective as a 1-year user of the planner. In all of my reviews I create a list over criteria I evaluate the product on. I will review the High Performance Planner according to the same criteria as I always do.
1. Easy to start using
2. Available Support
3. Features
4. Value for the money
5. Time consume
6. Price
7. What I love
8. Surprises
9. What I Like least
10. Is it a smart tool to use when starting a blog, website or affiliate marketing?
Facts about the High Performance Planner
This planner is a science backed planner. It is based on data from high performers all over the world. Data is collected over more than 20 years and analyzed to find out what habits high performers have that make them perform better than others.
Amazon Disclaimer: Daily Practice for Success is an Amazon Affiliate and by clicking through on this link I will receive a small commission at no extra cost to you should you make a purchase. When you click on these links data is collected by Amazon to track clicks, your behavior on amazon and for analytical and affiliate payment purposes.
Creator: Brendon Burchard, Hay House,
Product 1: High performance planner Full price: $24.99
Product 2: High Performance Planner Full- Year- Pack Full Price: $79.99
Features – Whole life assessment, Habit assessment, daily plan, weekly plan, monthly plan.
Available support
⭐️⭐️⭐️⭐️⭐️
The guidelines in the book is easy to understand and put into use.
Brendon Burchard offers unquestionable supreme support through his websites and You Tube channel and you get all the information you need about getting support inside the planner. The video above is just one example. I am a devoted fan of Brendon Burchard. I regard him as the godfather of high performers.
How easy is it to use High Performance Planner?
⭐️⭐️⭐️⭐️⭐️
In this video Brendon Burchard himself explains how to use the planner perfectly.
Finding a planner that really works for you can be difficult. I have used this planner for a year now. I heard about it after I enrolled in free classes with Brendon Burchard online. Everyone spoke about this planner and how it helped them. My curiosity made me buy it to try out for myself. I bought the full year pack with 6 planners. I love this planner a lot. One of the reasons I bought it was to become more strategic and focused so I could work smarter and save time and progress faster. I use the planner for daily strategic planning, to structure my day. The planner is different from many other planners I used before but it is very easy to use.
I used it together with Brendon Burchards book High Performance Habits
High performance planner features:
⭐️⭐️⭐️⭐️⭐️
Before you start planning Brendon Burchard wants you to do:
1. A Whole life Assessment : Assess your life and habits – Brendon advise you to use the first week to assess your life and your habits.
This section consists of 10 Areas of life you need to assess. Health, Mental/emotional, Partner/love, Family, Friends, Mission, Experiences, Spirit, Finances and learning
You start out with scoring yourself in all these areas of life.
And
2. A High performance Habit assessment: Clarity, Energy, Necessity, Productivity, Influence, Courage.
Each section have 5 questions where you score yourself.
3. The daily plan: Today message, morning mindset 10 questions, top 3 goals/ priorities. Tasks that must be done today, connecting to others, evening journal, scorecard
4. The weekly plan: weekly learning review, 6 weekly reflections, Weekly life review, weekly habit review
5. The monthly plan: month ahead at a glance: major projects, major events, happenings, deadlines, preparing, feeling, monthly review goal alignment, monthly whole life assessment
A full year pack comes in different colors black, green, red, yellow, orange and blue. You can use colors to section your year with the planners. The planner is quite big, and you have plenty of space to write. This is actually what I love about it a lot. You can bring it with you in a bag or a document bag, but it does not fit in your small purse.
I love there are no fixed dates in the daily planner pages. It is all up to you. The morning mindset 10 questions and the evening planner have really helped me to keep my focus on the main things of the day. The planner is a helpful tool to start your day with and set your day up for a win. You are daily reminded to keep your focus by scoring yourself. You will soon see where you need to improve.
I would say this planner is not only easy to use, but also incredibly useful as a self educational and self-improvement tool.
Is High Performance Planner worth the money?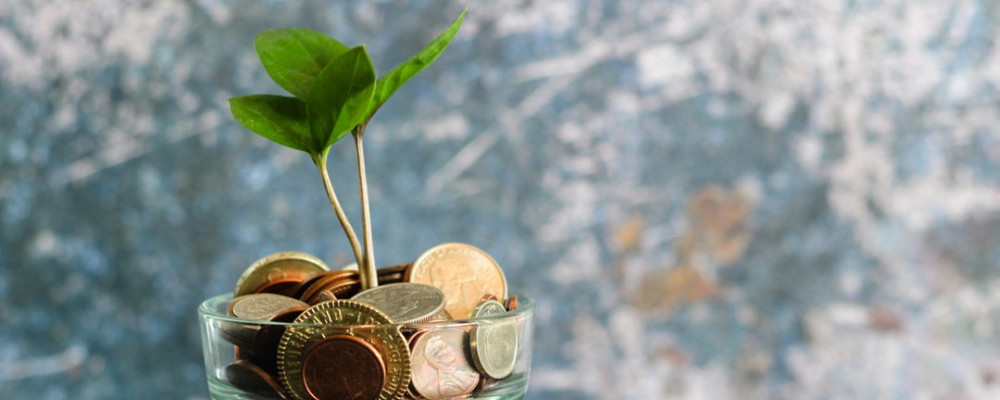 Photo: unsplash
⭐️⭐️⭐️⭐️⭐️
The answer is yes from me. I feel more focused, more structured and I have got so many more things done after I started using the planner. It actually works like the science behind it tells. There is no doubt in my mind that anyone who buy this planner will notice an increase in daily performance, focus and clarity. It is a planner of premium quality.
There is nothing to say about the price: You get what you pay for.

Winning the day and time with High performance planner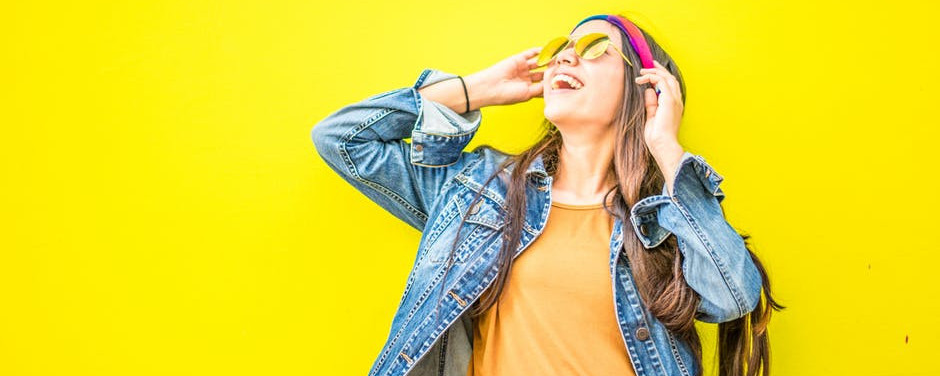 Photo: Pexels
⭐️⭐️⭐️⭐️⭐️
The more structured and focused I became after starting with this planner, the more time did I save as well. And to me time is essential in my daily life. I want to use the time I have been delivered on this planet to the best of my knowledge and be grateful for it. If I can get more time to do more and be more then I am happy.
Why I like High performance planner
I was really excited when I ordered the planner. Would it meet my expectations. If you know about Brendon Burchard from before you should know he is just one of the most inspirational coaches on this planet today. I had heard and read so much about this planner before I received it so I was a bit afraid I would be disappointed after building up my expectations.
When I first got it, I felt like I was holding a treasure in my hands. I just knew. This planner based on 20 years of science would help me improve in many ways. In retrospect, I can see now 12 months later how much it really mattered using this planner daily. I am sure that anyone using this planner daily will increase performance in all areas of life.
You can measure your life in different areas with the amazing whole life assessment. I like the morning and evening mindset. I like all the space I have to write. And I promised myself the day I started I would use it every day. I almost used it every day. I can count on one hand the days I did not use it. Always looking forward to getting up in the morning and start writing in the High performance planner.
What do I like least about High Performance planner
. There is nothing I do not like about the planner. There have been times I wished there could have been some daily inspirational quotes from Brendon in the planner but other than that I think it is perfect for my use.
The High Performance Planner Surprises
⭐️⭐️⭐️⭐️⭐️
The greatest surprise after I bought the planner and the book was a phone call from someone in Brendon Burchards team who manually went through a high performance assessment with me. I am not sure if it was because of buying the planner or the High Performance Habit book so you need to take this with a grain of salt.
I was also offered one free coaching lesson from his team by telephone. It was surprising and very helpful. I am very grateful for this because I know it would cost me my shirt off if I were to buy a coaching lesson from him. This was extra value at its best. I think using the planner and the book together, will give you an extra value to your daily planning and progress.
Is High Performance Planner a smart tool to use when starting a blog, website, or doing affiliate marketing?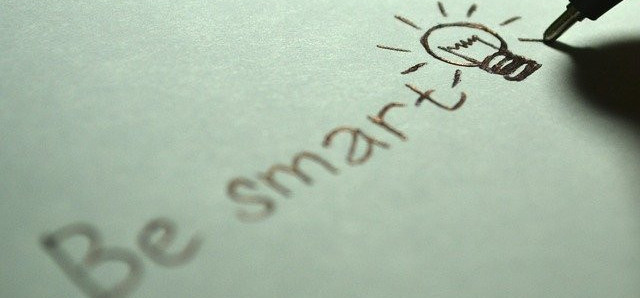 Photo: Pixabay
⭐️⭐️⭐️⭐️⭐️
High Performance Planner will help you win your day no matter what you do. The planner is designed for you to improve on a daily basis. It is a science backed blueprint for focus and structure to become a better performer. I would say my focus and performance have improved a lot the last 12 months.
Evaluation of High Performance Planner
⭐️⭐️⭐️⭐️⭐️
I can understand why it is called a High Performance Planner now and why so many loves this planner. I think the way Brendon Burchard tell us to use it is the most correct way. The science behind it will give you real results. It may seem like a very simple planner, but it is far from simple. All the essential elements are there to make you succeed. It is easy to use on a daily basis and have all the important features a brilliant planner should have. But it is so much more than a planner. This is a planner you can grow with and feel at home with on many levels. It is a self coaching tool too. It helps you improve and win every day and progress towards your dream. In my eyes this is one of the smartest investments you can make that will help you grow, gain more clarity and be more aligned in life no matter what you do. I will definitely continue to use this planner for my own growth and development because I believe in the 20 years of science behind the High Performance Planner. The only way to find out if this is a planner for you is to try for yourself.

Only ONE thing before you go ….
Would you do me the favor and share this post with a friend, on your website or on your social media?
I would be very grateful if you do and if you would leave a comment below on your thoughts about this planner.