Want to become visible and found online in the great ocean of websites? Well look no further. Today I will give you the best keyword search tools to become visible and found on a silver platter.
Before you read the rest of my post I want to inform you according to the best online practices with information that may be important to you:
Affiliate disclaimer: This post may contain affiliate links which means I will get a commission at no extra cost to you if you should click through and make a purchase.
Third party disclaimer: We are not legally responsible for what happens when you click on third party links because we have no control over third parties websites, content, functionality or security and can not be held responsible for any technical or other damage to your device such as computer, mobile or tablet used when clicking on a link to connect to other platforms, download material, install, modify or distribute any material, software or other.
Opinion disclaimer: All views and opinions expressed in posts on are my own and not my affiliate partners views or opinions. Projections in this post are not endorsements.
Be visible and found online
How do you become visible and found online? Most website owners and marketers of all kinds use tools that help them to be found online. A keyword search tool is an absolutely must for marketers these days who wants to be constant visible online.
If you do not know what a Keyword search tool is you can read my article – What is a Keyword search tool?
When I started my online website I wondered what Keyword search tool was the best for me to use, easy to learn and understand. I also wondered which one was the best tool for me as an affiliate marketer to be found on the internet among so many other websites. I did my research. I wrote some reviews to get to know these tools better one by one.
1. Jaaxy Review
4. Raven Review
6. Ahrefs (Review is in process).
I have not yet reviewed Ahrefs so I will exclude them from my Top list for now, but it could be worth taking a look at that one too.
I am not finished with the research, but I believe I have covered all the most relevant Keyword search tools out there from a beginners perspective.
A keyword tool that will make you become visible and found online is essential if you are new to SEO. So my intent is to help you out in your decision process. I might see things differently than a marketer who have been in the industry for years because my situation and experience is different. I will not need the same functions and features as a marketer who have been in the industry for 20 years. You only need a Keyword tool that is perfect for your needs.
We have different perspectives, needs and goals according to where we are in the process and this will also impact what kind of Keyword search tool you find most relevant to use. I will not tell you which tool to use. You need to make up your own mind based on your own situation and needs.
.
My Top 5 Best Keyword Search Tool List
I have made a list over the 5 best keyword search tools I think you should take a closer look at.
Here is my Top 5
1. Jaaxy Review
4. Raven Review

Feel the Success with the right Keyword search tool for you
I am sure that whatever tool you decide to use out of these 5 you will succeed better in your daily tasks as an affiliate marketer. All are great Keyword search tools, but they are all built for different tasks and functions.
That is why you should first find out what you are going to use the Keyword search tool for and where you are in your process. What are your needs and what are your goals short term and long term. Will you need more than one search tool maybe for different tasks.
If you are new to SEO you may want to start out with a free subscription on one of the most userfriendly tools for beginners and go on to a more professional one as you grow your knowledge.
As a professional Marketer you might want to choose a pro subscription with the tool that can give you the most functions and good analytics features.
No matter what you need to learn how to use all of them. I hope this article was somehow helpful to you in choosing the right Keyword search tool for you.
Just A few things before you go on!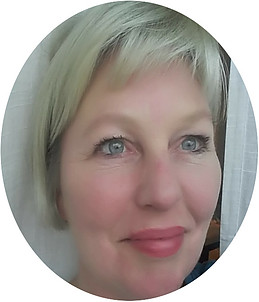 Thank you for reading my whole review. I hope you found it helpful.
1. Would you be so kind and share this post with someone who might need to hear this?
2. Subscribe to my newsletter in the sidebar if you want to receive updates and regularly tips from me about different affiliate marketing topics that can be of value to you.
3. If you have any questions about SEO, Keywords or Keyword search tools please leave them in the comments below.
4. Follow me on WEBTALK – my new favorite Social Media Platform where you can connect, read, post, like, share, comment and earn money while doing the things you normally do on other Social media platforms. (photo: by Hilde Regine Rayani)