Wondering how you can get your videos to rank in Google within minutes? Is it even possible? In this Videly review – How to rank a You Tube video with 3 clicks – I will take a look at a tool that claims it can do exactly that.
Before you read the rest of my post I want to inform you according to the best online practices with information that may be important to you:
Affiliate disclaimer: This post contain affiliate links which means I will get a commission at no extra cost to you if you should click through and make a purchase.
Third party disclaimer: We are not legally responsible for what happens when you click on third party links because we have no control over third parties websites, content, functionality or security and can not be held responsible for any technical or other damage to your device such as computer, mobile or tablet used when clicking on a link to connect to other platforms, download material, install, modify or distribute any material, software or other.
Earnings and result disclaimer: Programs or products mentioned in this post that involve earning money will not work for everyone and there is no guarantee for success because there are too many factors that influence the results such as skills, circumstances and knowledge that we have no control over. Our Intention is to provide you with good potential opportunities and tools that can be helpful to your success.
Opinion disclaimer:
All views and opinions expressed in posts on are my own and not my affiliate partners views or opinions. Projections in this post are not endorsements.
Videly Review
In this short review I will give you a sneak peek into what Videly is and hopefully help you find out if this is a tool you should put in your affiliate toolbox.
What is Videly?
Videly is a quite new and exciting video tool that is made to help you rank your You Tube Videos on Google. It has been called the ultimate SEO super Weapon by marketers who use You Tube. In this Videly Review you will learn how this tool can benefit you as an affiliate marketer.
Facts
Founders:
Vlad Christian and Stoica Bogdan – Two Innovative online You Tube marketers and creators are the founders of Videly.
They have helped many marketers and small businesses to succeed with optimizing conversions and find loopholes that can help you get more conversions and traffic. They are also the founders of the text to speech tool Speechelo that I wrote about in my previous review.
Videly offers three products:
1. Standard Front end
2. Pro Upgrade
3. Agency
Features:
Niche analysis, Rank tracker, Multiple campaign support, Bonus split blaster, Video report module, Agency rights, Data in PDF format, Download research, DFY Agency website, Videly Cash machine
Why Put Videly in your marketing toolbox?
70% of all affiliate marketers are using video now. One tool you definitely want to have is the videly video blaster that will help your Videos Rank in Google. 11.000 You Tubers are already using this tool to generate more traffic from being on page 1. I guess if you want more traffic this is definitely a tool you should give a go.
Is it possible to rank in 3 clicks?
Videly claims it is possible to rank in 3 clicks. See the video here
1. Find a relevant Keyword for your video
2. Videly Generate a Title for your Video, a description and Tags
3. Upload your video and add your Title, description and tags
So simple and so Easy – But does it really work?
Here is what some customers say:
Customers who have used the tool say this tool help them generate more traffic and that this tool help them rank fast.
They got more You Tube subscribers and have ranked more than they ever did before.
Assosciated Press also gave a positive review of the product and their verdict was that it may help videos rank and found it to be a helpful tool in terms of traffic increase, leads and referrals.
How does it work?
You can check it out here.
1. Videly find untapped Keywords by analyzing how many competitors you have and what keywords they are getting most visitors from.
2. Does SEO optimization easy for you. After analyzing Videly will suggest the best titles, descriptions and tags for your Video.
3. You use the suggested headlines, descriptions and tags on your uploaded video.
It cannot be easier done than this and what a huge time saver! You do not have to sit and search manually all the ranking videos to see what keywords to use so you can do it better.
Support
As a Videly Customer you have a 24/7 support. This product is so easy to use that I doubt you will need a lot of support. If you do not like the product you can get a refund within 30 days and your purchase will be refunded within 24 hours.
I have not found any helpful customer reviews about Videly support. If this product works like it is supposed to I guess there will be few refunds.
Pros
✅ This tool Works in any language.
✅ It is perfect for any kind of niche.
✅ The price is very affordable for any marketer.
✅ This product can give you higher rankings and more traffic
✅ Extremely Easy to use
✅ Your visibility are likely to increase
✅ 30 Days – No questions asked Money back Guarantee
✅ You do not need any back links to rank
Cons
I really could not find a lot of reasons not to try out this product.
✅ You can not use it offline. You need an internet connection to use it.
✅ There is no guarantee for ranking.
✅ There is no guarantee for traffic increase or subscriber increase.
Alternatives to Videly
Paid traffic
Paid traffic or PPC is another solution to rank on Google Page 1 that many marketers use. However, this is quite expensive and if you do not have a marketing budget that can run consistent PPC campaigns you are much better off using a Video tool like Videly.
Organic SEO
Organic SEO is the best way of getting traffic, but also the most difficult one that requires that you have a very good Keyword search tool, more time and that you actually understand how SEO works. Here are the 6 best Keyword search tools to be visible and found.
Happy go Lucky or fail Method
Just go by your own feeling and try to see if you are lucky enough to get a video ranking. This method does not work anymore, because the algorithms have become so complicated. You can not base your business on sticking your finger up to feel where the wind may blow.
Comparing the most common ways of getting traffic in this Videly review will give you hopefully a better perspective on the alternatives.
Videly or not? discussion
I find this You Tube tool to be very innovative and interesting. That is why I wanted to write this Videly review. I have not tried it out myself yet, but I definitely will. You have 100% 30 day money back guarantee. So Why not?
What I have found during my research made me think that this is a good product to put in your marketing toolbox if you want to leverage your You Tube Channel with more views, subscribers and traffic.
With only 3 Clicks you can rank your You Tube Videos on Google. This will mean more traffic, subscribers and more sales for you. It is not a huge investment if it really works.
However you have to remember that in marketing there are never any guarantees that a tool will work for you even if it works for others. There are so many factors into play you do not have control over.
I hope this Videly Review served you well and will help you in making your decision. I have tried to find as much information I can to give you the best foundation. I will probably write another review later on when I have tried out the tool myself.
The founders behind this tool are well known innovators in the industry and I know their products are quite popular among online marketers. And they would not be so popular if they did not work would they? Based on this I can only say – Give it a go!.
Just A few things before you pop off!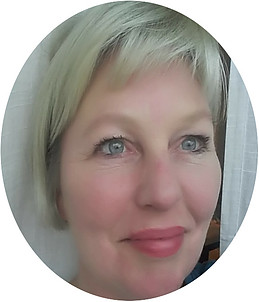 Thank you for reading my article. I hope you found it helpful.
1. Would you be so kind and share this post with someone who might need to hear this?
2. Subscribe to my newsletter in the sidebar if you want to receive updates and regularly tips from me about different affiliate marketing topics that can be of value to you.
3. If you have any questions about Videly please leave them in the comments below, and I will get back to you.
4. Follow me on WEBTALK – my new favorite Social Media Platform where you can connect, read, post, like, share, comment and earn while being social.