Looking for a new affiliate program? Heard about Jaaxy? Is Jaaxy a good affiliate Program? Today I will take a closer look at Jaaxy affiliate program. I hope that my Jaaxy affiliate program review will help you see the opportunities, features and benefits Jaaxy can offer you and find out if this program is for you.
Before you read the rest of my article I want to inform you according to best practices with information that may be important to you:
Affiliate disclaimer: This post contain affiliate links which means I will get a commission at no extra cost for you if you should click through and make a purchase.
Third party disclaimer: We are not legally responsible for what happens when you click on third party links because have no control over third parties websites, content, functionality or security and can not be held responsible for any technical or other damage to your device such as computer, mobile or tablet used when clicking on a link to connect to other platforms, download material, install, modify or distribute any material, software or other.
Earnings  and result disclaimer: Programs or products mentioned in this post that involve earning money will not work for everyone and there is no guarantee for success because there are to many factors that influence the results such as skills, circumstances and knowledge that we have no control over. Our Intention is to provide you with good potential opportunities and tools that can be helpful to your success.
Opinion disclaimer:
All views and opinions expressed in posts on are my own and not Jaaxy views or opinions. Projections in this post are not endorsements.
Jaaxy Review
I will review Jaaxy affiliate program based on facts, statistics, User experience, stories and my own experience as a Pro user.
Owners:
Kyle and Carson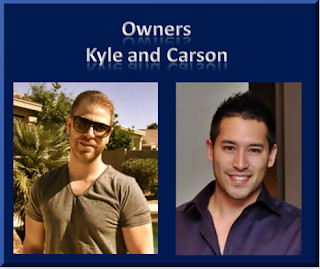 Website:
www. jaaxy.com
Product 1: Starter – 30 free searches – affiliate code included)
Product 2: Pro $49 (affiliate program included)
Product 3: Enterprise: $99 ( affiliate program included)
Product 4: Jaaxy lite: Only for Premium members of wealthy Affiliate (affiliate program included)
Features: Earnings calculator, Consistent revenue, Links and tracking, Stats, Tools and training
What is Jaaxy?
12 December 2017 Carson wrote on his Wealthy Affiliate blog: Jaaxy is now the official Keyword tool of wealthy Affiliate.
From this date Jaaxy was officially integrated with Wealthy Affiliate. It is the only SEO tool that is developed by Affiliate marketers for affiliate marketers.
Jaaxy is the worlds most advanced Keyword search engine with a search coverage of 99,7%. Jaaxy collects data from many search engines around the world with a complicated metric to give you the best overview over different keywords: low competition keywords, High competition keywords, short tail keywords and long tail keywords. To find out more about how you can use Jaaxy keyword tool you can read my previous Jaaxy reviews maximize your traffic with Jaaxy pro or How Jaaxy can get you a first page ranking on Google.
Jaaxy is an online application that you can log into wherever you are that have an internet connection. Jaaxy is compatible with all devices like desktops, mobiles and tablets.
The right tools for the right job – Getting visible online
Just think about it. If you were a carpenter and did not have a hammer and tools to do your job. The result would not be the best. Would it?
Jaaxy is your hammer when it comes to SEO. SEO means search engine optimization. When someone searches a word, an URL or a sentence on one of the worldwide search engines Jaaxy will catch 99,7 of all searches people do.
This is valuable for you as a business whether small or large. You want to be found. You want people to visit your website. You want to get in contact with quality customers and new markets online. Without a good SEO tool like Jaaxy your chances to be found online is very low.
In the beginning of internet SEO was not so important, but today most marketers, bloggers and website owners use a SEO tool to become visible.
There are many SEO tools out there, But there is no keyword search tool that can measure up to the coverage of Jaaxy. Without the best tool like Jaaxy truly is, your posts or ads will most likely not rank on page one on Google unless you are really lucky or have a superb theft for keywords. If you want to find out more about the SEO features of Jaaxy you can read my previous reviews.
Jaaxy Affiliate program
A feature of Jaaxy that is not so often talked about and is sort of golden nugget feature is the opportunity to make money online by promoting Jaaxy. When you become a Jaaxy Pro member or an Enterprise member you can become a  full Jaaxy affiliate by promoting Jaaxy. Wealthy Affiliate premium members can also use this affiliate program.
Watch the mini video review here
Jaaxy Affiliate Program features
I will take a closer look at the features mentioned below:
Program details:
Earnings calculator
Referral links
MyStats
Clicks
Your next paycheck
Pending Approval
Stats in past 30 days
Revenue in Past 30 Days
Revenue Lately
Payment details
Commissions
Payment history
Jaaxy Plugins
Jaaxy Help and support
Tools
Training
How to create a Jaaxy account
There are two ways to create a Jaaxy account: Directly sign up to Jaaxy or via Wealthy Affiliate Premium membership.
To create a Jaaxy account is very easy. You go to the Sign up page and sign up at the program you want:
Jaaxy Free Trial, Pro or Enterprise. You can create an account here.
If you want to sign up to Jaaxy via Wealthy Affiliate Premium to get access to Jaaxy lite you can do so here.
Already a WA member but not yet created a Jaaxy account? Go to your dashboard – research and sign up.
You can pay via PayPal (recommended).
How much can you earn with Jaaxy Affiliate program?
One question I often get is how much can you earn with Jaaxy Affiliate Program? Maybe you are wondering about the same thing so let us take a closer look at how much is possible to earn.
Once you have created a Jaaxy account you go to the Jaaxy dashboard and to the affiliate program in the menu.
Go to program details.
Here you will find the earnings' calculator and you can play around with the numbers.
I will give you three examples here:
Example 1:
I have plotted in an example in the calculator that you can view below. Let us say 10 people sign up via your unique Jaaxy link for a free trial every day and that 10% of these upgrade to a Jaaxy Pro membership for 12 months. That will generate a monthly income of $48,378. That is actually a full time income for many people.
Example 2:
In this example 3 people sign up via your free trial link and 10% upgrade to Pro for 12 months. You will then generate a monthly income of $15,600 .
Example 3:
In this example 1 person sign up to your free trial every day, 10% upgrade to Jaaxy pro for 12 months
This will generate a monthly income of: $4,680.
You see the potential with Jaaxy now? You can actually earn this just promoting Jaaxy from your website, blog, Social media or via email etc. And If the people who join via your links upgrade to enterprise you can double the amounts. The sky is the limit with Jaaxy affiliate program.
MyStats:
In the MyStats area as you can se below you will get an overview of your earnings':
(Image: Print screen from a Jaaxy tutorial video)
Clicks: You can see today at a glance, weekly, monthly, yearly and all time Clicks.
Your next paycheck will show alongside this together with pending approvals.
Below you see your info graphic stats in the past 30 days and your revenue in past 30 days revenue
More down (not in picture) Lately payment details: today, yesterday, last seven days, last month.
Commissions and payment history (not in picture)
Links and tracking:
In the links and tracking menu you will find your affiliate link, upgrade page link and your Keyword search page link.
Jaaxy plugin
Jaaxy plugin is a JavaScript code that you add after you published a post, or in a widget on your website. You can not post this on your social media platform.
You can set the width and the alignment of the plugin.
It will look like this:
Jaaxy help and support:
In the Jaaxy help area you will find all the video tutorials for Jaaxy. I recommend you to watch the affiliate program walk through. In this walk through Kyle, one of the founders, show you all the opportunities with the affiliate program.
If you are already a member and have not yet watched it I urged you to do so.
Weekly Live classes with Jay:
Jay is a senior member who weekly give live classes that are very useful for Jaaxy pro and enterprise members or premium wealthy affiliate members. Every week it is a different topic. You can also ask for topics if there is something you would like to know more about. Jay gives a lot of SEO training and Jaaxy training that is up to date and extremely useful.
Jaaxy support is supreme and if I ever had any questions I normally get an answer within minutes.
How do I get paid?
In the my stats area you fill out your PayPal email address and the maximum payout threshold.
Jaaxy will Pay you via PayPal the 1st of every month.
Payment details:
What does the Jaaxy affiliate program users say about Jaaxy?
I could not find many data on affiliate program users. Only about the keyword tool. Is it a well-kept secret or just that Jaaxy users or other affiliate marketers have no knowledge of this program? So I decided to make my own survey among my Wealthy affiliate colleagues on my Wealthy Affiliate blog to get some feedback on the Jaaxy Keyword tool, Jaaxy Affiliate program and support and rate them on a scale from 0-5 where 5 is best. You can read the answers here.
Jaaxy success stories
One of the best things with researching Jaaxy is the success stories. Imagine you are promoting Jaaxy and you get your first Jaaxy Sign up!.
You get this mail from Kyle and Carson:
How would you feel?
It is just an awesome feeling. But it does not stop there unless you give up promoting Jaaxy.
Suddenly they keep signing in 10 at a time. Then you get your first commission. If you have sold many yearlies subscriptions on Jaaxy or your free trial customers upgrade you will get a good recurring income.
Nice surprises with Jaaxy
As a Jaaxy member you can also promote Wealthy Affiliate and the Wealthy affiliate Program. So basically you become a part of Wealthy Affiliate and can earn double revenue. You sign up for 1 and get 2. That is a good deal.
Final thoughts
I can strongly recommend Jaaxy affiliate program. It is a lucrative affiliate program that can actually by itself give you a full time business if you are committed to it.
If you are a Jaaxy member or a Wealthy Affiliate member already and have not made use of this opportunity you miss out on a real opportunity. (Wealthy Affiliate members will automatically get Jaaxy credits if some of their referrals create a Jaaxy account).
Jaaxy Affiliate program is easy to manage. The support is great. It is easy to calculate your earnings' and how much you will earn with the earnings' calculator and MyStats.
The Jaaxy plugin is a great tool you can implement on your website.
I do not see any cons with the Jaaxy affiliate program or training. The tutorial gives you a full walk through of Jaaxy, the support is great and the commissions are just great.
If you have any questions about Jaaxy Affiliate programme do not hesitate to ask! – Let me know in the comments below!
How to claim your Jaaxy lite bonus: If you sign up to Jaaxy via Wealthy Affiliate premium member program today you will get a special offer with Jaaxy lite included and possibilities to earn income with Jaaxy affiliate program. In addition, you will get coaching and a thriving community to share with and learn from. YES I want to get my first month for $19 now
Feel free to share, like and connect!